The Green Planet
Move indoors to discover the spectacular outdoors! The region's first bio-dome welcomes visitors to explore various incredible flora and fauna right in the heart of Dubai. Head to The Green Planet and feel a world away from the skyscrapers as you immerse yourself in the beauty of nature.
What's included
General admission to The Green Planet
The Facts
English

Wheelchair accessible

Year round

2 hours (daily from 10:00am – 6:00pm)

None

Modest dress is recommended
Green Planet Dubai is the region's very first bio-dome, built to create to magical environment of a tropical forest. The Green Planet boasts over 3,000 plants and animals, making for a rich biodiversity, fascinating for all visitors.
If you're ready to take a break from the buzzing city and feel one with nature, head to The Green Planet for a fun and fascinating experience. A visit to the region's first bio-dome is a guaranteed breath of fresh air, with a side of fun and education for the whole family.
Boasting over 3,000 plants and animals, the popular attraction showcases a rich biodiversity providing valuable knowledge for all visitors. Learn about various plants, fish, insects, and reptiles, make your way through a mystical bat cave, hang out with sloths and witness porcupines claiming their grounds. There's a world of fun waiting at the heart of Dubai's City Walk!
The stunning building, spanning over four levels, is built around the biggest man-made tree in the world. You'll be in awe as you discover and interact with the incredible flora and fauna calling The Green Planet their home.
A visit to The Green Planet Dubai will send you on an unforgettable journey through the tropics. Gather your friends and family and spend some valuable time learning about our incredible environment without stepping foot out of the city!
Good to know
The Green Planet Dubai is located at the City Walk, Al Wasl – Dubai.
Guests with a minimum spend of AED100 at The Green Planet are entitled to 4 hours of free parking at underground City Walk mall parking.
The attraction is open daily from 10:00am to 6:00pm.
Ticket sales close at 3:30pm online and 5:00pm at the gate.
This attraction is fully wheelchair accessible.
There are live, free roaming animals in the facility.
Guests are to refrain from touching, handling, feeding or harassing any species at the venue.
Flash photography is forbidden at the venue.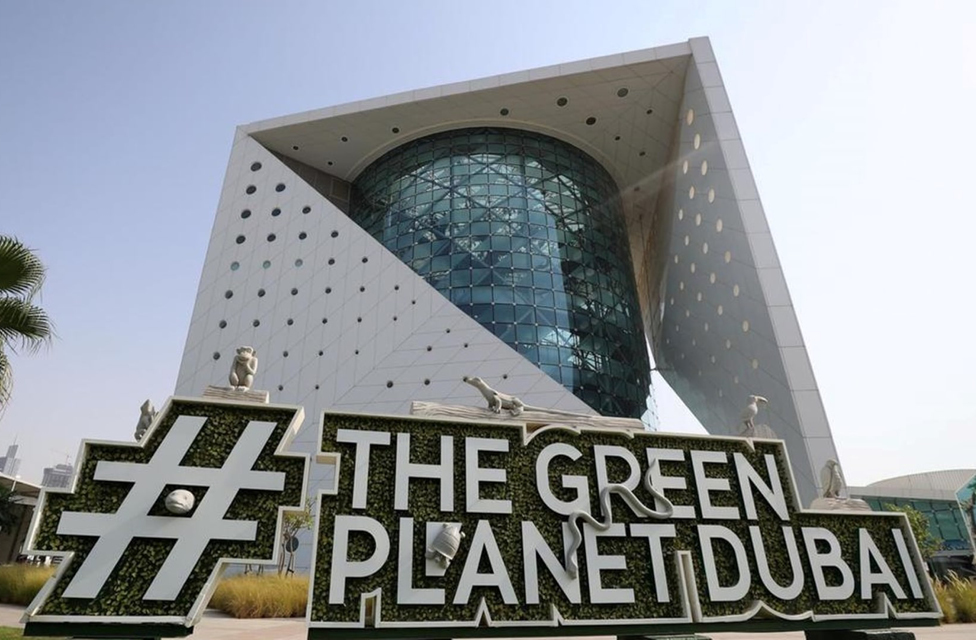 Best for
Couples
Family
Kids
Solo travellers
Leisure travellers
Business travellers
Age policy
Children under the age of 2 years old can enter the attraction for free.
Child pricing is applicable for children between the ages 2-10 years.
Adult pricing is applicable for visitors from the age of 11 years.