Traditional Dubai City Tour
Looking to have a peek into the fascinating past of Dubai? Here's your chance to do just that! Embark on an awe-inspiring journey to Dubai's rich history on this traditional Dubai city tour. With so much to see and do, you'll never be bored.
If you want to find out what Dubai was like before skyscrapers filled the skyline, this city tour is the perfect way to have your questions answered. Visit all the hidden gems and world-renowned sights of Dubai's past, whilst falling in love with the awe-inspiring destination. So what are you waiting for? Book your Dubai city tour with Arabian Adventures today!
What's included
Hotel pick-up and drop-off in a private vehicle
Knowledgeable tour guide
Visit to Jumeirah Arcaeological Site
Tea and snack at the Arabian Tea House
Stop at the Blue Mosque
Explore the Al Fahidi Historical Neighbourhood
An abra ride across the creek
Shop at the Gold and Spice Souqs
Walk around Dhow Yard
Tour the Al Shindagha area (only during winter)
The Facts
Chinese, Russian, Portuguese, Japanese, Italian, Arabic, French, German, Spanish, English

Daily

Year round (Afternoon)

Modest dress code and comfortable walking shoes are recommended

Half day

Hyundai Staria or similar
If you'd like to take a walk down memory lane and get a sense of what Dubai used to be like before record-breaking skyscrapers, ultra-luxury hotels and man-made islands turned it into the modern city we know today, this is the perfect tour for you. Embark on an incredible journey teaching you about the rich history, centuries old traditions and heritage of the awe-inspiring city.
You will be picked up from your hotel in a private vehicle by our knowledgeable tour guide ready to take you on a one-of-a-kind time travel experience. As you make your way to Old Dubai, you get a chance to explore what life in Dubai was like, when it was just a simple fishing village.
Your first stop is at Jumeirah Archaeological Site, giving you a fascinating insight into the history of the area to as far back as the 9th century. Learn about ancient pottery, examine old coins, tools and much more.
Your journey continues to the Arabian Tea House, where you'll be welcomed by a cup of delicious tea and a snack to keep you going. You can take a photo with the spectacular Blue Mosque or explore it further by visiting it. As you head for the gorgeous Zabeel Palace for a photo stop, you will pass the Union House Flag, bearing great historical significance for the nation. It stands at 123 meters, representing the signing place of the declaration that united the country on 2 December 1971.
As you reach the Al Fahidi Historical Neighbourhood, you will truly feel transported into a different era. Admire the spectacular Hindu Temple before hopping on a traditional abra to explore the world-renowned Spice and Gold Souks. During the winter season guests will also enjoy an inspiring walk around Al Shindagha area. One thing's for sure, this eye-opening tour is guaranteed to make you fall even more in love with the beautiful city that is Dubai.
The tour concludes with a drive back to your hotel.
Good to know
Based on the guests' preference, the tour can start as early as 8:00am. The tour takes about six hours; during the winter season up to 8 hours.
We advise to wear comfortable shoes and all guests must adhere to the local dress code requirements (modest clothing with shoulders and knees covered). We also recommend wearing sunblock, sunglasses and a hat, especially during the summer months.
Our Traditional Dubai City tour will take you through the history of this amazing city, dating all the way back to the 9th century. You'll have the chance to snap photos with the Blue Mosque, one of the most popular tourist attractions in Dubai, and learn about its role in the city's history. We'll drive past the Union House flag at Zabeel Palace, which represents the unity of the country. On your incredible adventure, you'll also enjoy a visit to the Spice and Gold Souks, two of the most popular shopping areas in Dubai.
We look forward to welcoming you on our Dubai City tour!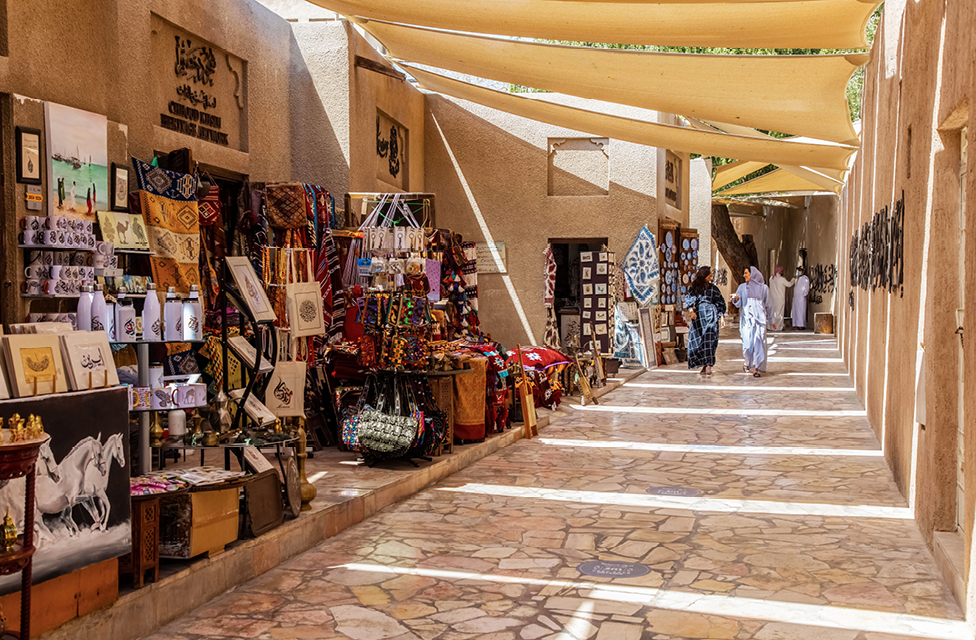 Best for
Couples
Families
Kids
Senior travellers
Travellers with special needs
Travellers requiring language help
Age Policy
Adults are 12 years and above
Child age is 2-11 years