Explore the nature reserve by camel back
Explore the nature reserve by camel back
Camel Ride in Dubai - Shared Vehicle
Camel Ride in Dubai - Shared Vehicle
Enjoy a truly authentic camel ride experience and take to the trail for an exciting Arabian experience in the Dubai Desert Conservation Reserve. Take in the picturesque scenery and incredible views of the endless dunes as you feel one with the nature. Look out for local wildlife, whilst strolling the sands on which locals refer to as 'ships of the desert'.
The journey takes you to our enchanting lakeside dining deck, where a delicious continental breakfast awaits. Spot the desert wildlife in their natural habitat and enjoy some bird watching for a truly unforgettable morning.
What's included
Hotel pick-up and drop-off in a four-wheel drive shared vehicle
Transfers to and from the camp as well as breakfast table seating will be shared with other guests.
Thrilling dune drive
Scenic camel ride in the Dubai Desert Conservation Reserve
Picturesque lakeside rest stop
Breakfast box with tea, coffee and date juice
Bird watching and wildlife sighting
The Facts
English

Daily

Year round

Modest dress and comfortable walking shoes are recommended

4 hours.

4-wheel drive Land Cruiser or similar (sharing)

Moderate


Summer (from 1st May): 3pm

Winter (until 30th April): 8am;


Summer (from 1st May): 8pm

Winter (until 30th April): 12noon;
Good to know
The camel ride is 45-minutes each way.
Camels can either be shared between two guests or rode solo by one guest.
Return trek by camel is optional. Please advise prior to the activity.
Modest dress and comfortable walking shoes are recommended.
Minimum age to join this tour is 3 years old. Children under the age of 11 years must be accompanied by an adult during the camel ride experience.
Breakfast boxes are served by the lakeside, along with tea, coffee and bubbly or sparkling date juice.
Sparkling date juice is served instead of bubbles during the month of Ramadan.
A portion of your fee goes towards supporting local conservation.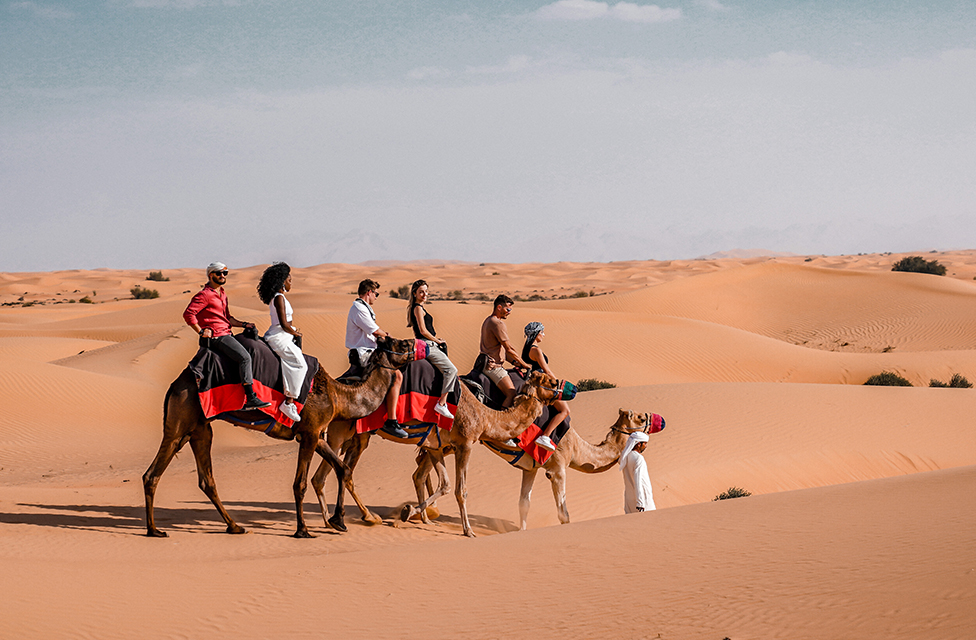 Best for
Couples
Families
Kids
Single Travellers
Leisure Travellers
Age Policy
Child pricing is applicable for children between the ages 5-11.
Adult pricing is applicable for people from the age of 12 years.
To book children between the ages 2-5 years or under 135cm on this tour, private vehicle must be booked and details on infants should be included in the booking information.