Qasr Al Hosn
Embark on an inspiring journey exploring the oldest structure in Abu Dhabi. Learn about the Emirati heritage, culture and traditions through captivating stories, whilst marvelling at the heritage of craft showcasing the incredible legacy of the UAE.
What's included
Fast track entry to Qasr Al Hosn
Complimentary access to House of Artisans, Cultural Foundation and landscape
Two complimentary parking spots
The Facts
English, French, Arabic

Wheelchair accessible

Year round

2 hours (9am-10pm Saturday-Thursday; 2pm-10pm Friday)

None

Modest dress, comfortable shoes
Nestled in Abu Dhabi's downtown, the oldest structure of the emirate stands as a witness to the transformation of a traditional pearl diving settlement to the modern metropolis we know today. Al Hosn includes Qasr Al Hasn, Cultural Foundation, National Consultative Council, House of Artisans, Balt Al Gahwa Initiative, a remarkable water feature and a selection of dining options.
Take a journey down memory lane and find out the fascinating stories hidden behind the walls of Qasr Al Hosn. Learn about diplomacy, the rich culture and heritage of Emiratis, and about the men and women who once called the ruler's palace their home.
Make your way to the House of Artisans to dive deepen into the roots of the UAE. Explore the symbol of federalisation and the unity of the country as you visit the building of The National Consultative Council. If you're looking to discover more about the early achievements of the nation-state, head over to Cultural Foundation.
Good to know
Children under the age of 18 years have complimentary access. The free ticket should be collected on-site.
The two parking spots are located as follows: one next to the House of Artisans, the second is opposite to Marks & Spencer, closer to Cultural Foundation.
Visitor Services Team will conduct an orientation for all guests on arrival.
Operational hours: 10am-9pm Saturday to Thursday, 2pm-10pm on Fridays.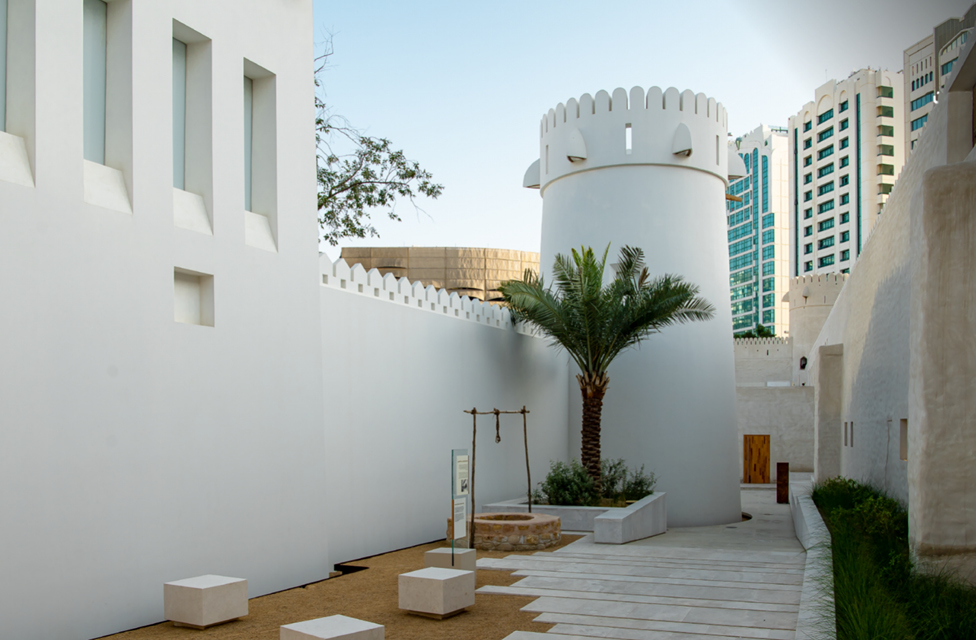 Best for
Couples
Family
Kids
Solo travellers
Leisure travellers
Business travellers
Age policy
Children under the age of 3 years old can enter the attraction for free.
Child pricing is applicable for children between the ages 3-11 years.
Adult pricing is applicable for visitors from the age of 12 years.